Meet Arizona Stronghold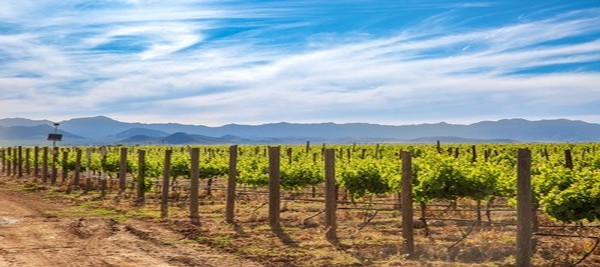 Founded in 2007, Arizona Stronghold Vineyards (ASV) was created to produce world class wines from Arizona vineyards.
Today, Arizona Stronghold is a family-owned business and is the largest winery in Arizona. All of our wine grapes are grown in Arizona from our own vineyard or other quality Arizona grape growers. Our wines are available in wine shops and retail outlets across the state, as well as our two tasting rooms in Old Town Cottonwood and Old Town Scottsdale.
About the name…
Our vineyard, Bonita Springs Vineyard, lies between the Winchester mountains and Mount Graham in southeastern Arizona. Close by is the "Cochise Stronghold", an area within the Coronado National Forest, and named after the mighty Apache chieftain, Cochise. Arizona Stronghold's name is derived from Cochise Stronghold and pays homage to the original inhabitants of Arizona.
Arizona's Terroir and Winemaking
Arizona's wines, vineyards, and wineries have grown and matured, especially in the past 20 years. Today there are over 100 wineries, and the state now boasts three AVAs (American Viticultural Areas). Our vineyard is in the Willcox AVA.
Each of these AVAs are "high desert" terroirs, with elevations between 3,500 and 5,500 feet, and most use irrigation from deep wells supported by aquifers fed by mountain runoff. Grape varieties include Cabernet Sauvignon, Merlot, Cabernet Franc, Malbec, Sangiovese, Chardonnay, and many other less common varieties.
At our Bonita Springs Vineyard in Willcox, we grow Cabernet Sauvignon, Merlot, Chardonnay, Malvasia Bianca, Malbec, Sangiovese, Nebbiolo, Semmion, Pinot Noir, Mourvedre, Petite Sirah, Cab Franc, Sauvignon Blanc, Zinfandel, Trebbiano, Marsanne, Gewurztraminer, Riesling, Muscat, and Norton.
We also source fruit from our neighboring vineyards across Arizona including Willcox, Elgin, Young, Kingman, and the Verde Valley.
ASV's winemaking style can be described as "modern" European, meaning our wines are balanced and less influenced by winemaking and more reflective of the terroir and wine grape. ASV strives to be innovative but keep untouched that which continues to work well. We are proud of our Arizona heritage and will always try to uphold the traditions of the American southwest.